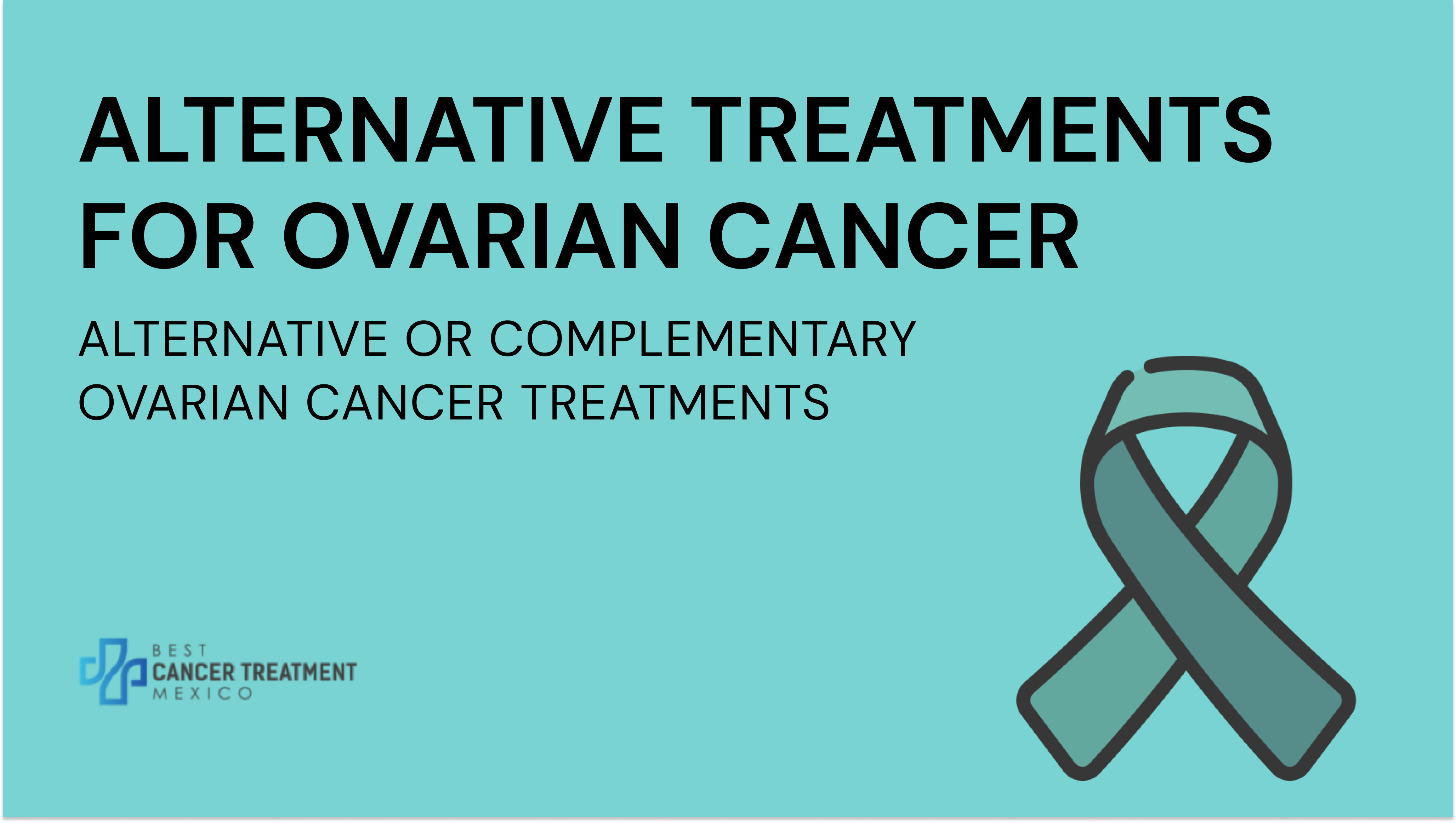 The most common treatments for cancer involve radiation and chemotherapy treatment, and they are often among the first treatments used for many cancers. Whether you've received these treatments or not, you know they can leave you feeling weak and experiencing a range of side effects. Sometimes, cancer can even come back after it's been treated.
Ovarian cancer is among the leading causes of death of all reproductive cancers in women, as well as the seventh most common cancer in women. To make matters worse, ovarian cancer cells can often become resistant to many standard treatments, including chemotherapy. That's why alternative treatments are important.
It turns out, that nearly half of women diagnosed with ovarian cancer turn to some form of alternative or complementary therapy. Below are a few alternatives/complements to standard treatment for ovarian cancer. These alternative treatments can be grouped into one of three categories: nutrition, supplements, or mental/mindfulness practices.
Nutrition
What we eat and don't eat is a crucial way to help prevent or possibly treat certain types of cancer. The idea that what we eat impacts balance in our bodies is the idea behind why diet can help with cancer treatment. What we eat and do for our bodies can help support our body's immune system for example.
Here are some foods that can help reduce the risk of colon cancer or help support you during treatment:
Supplements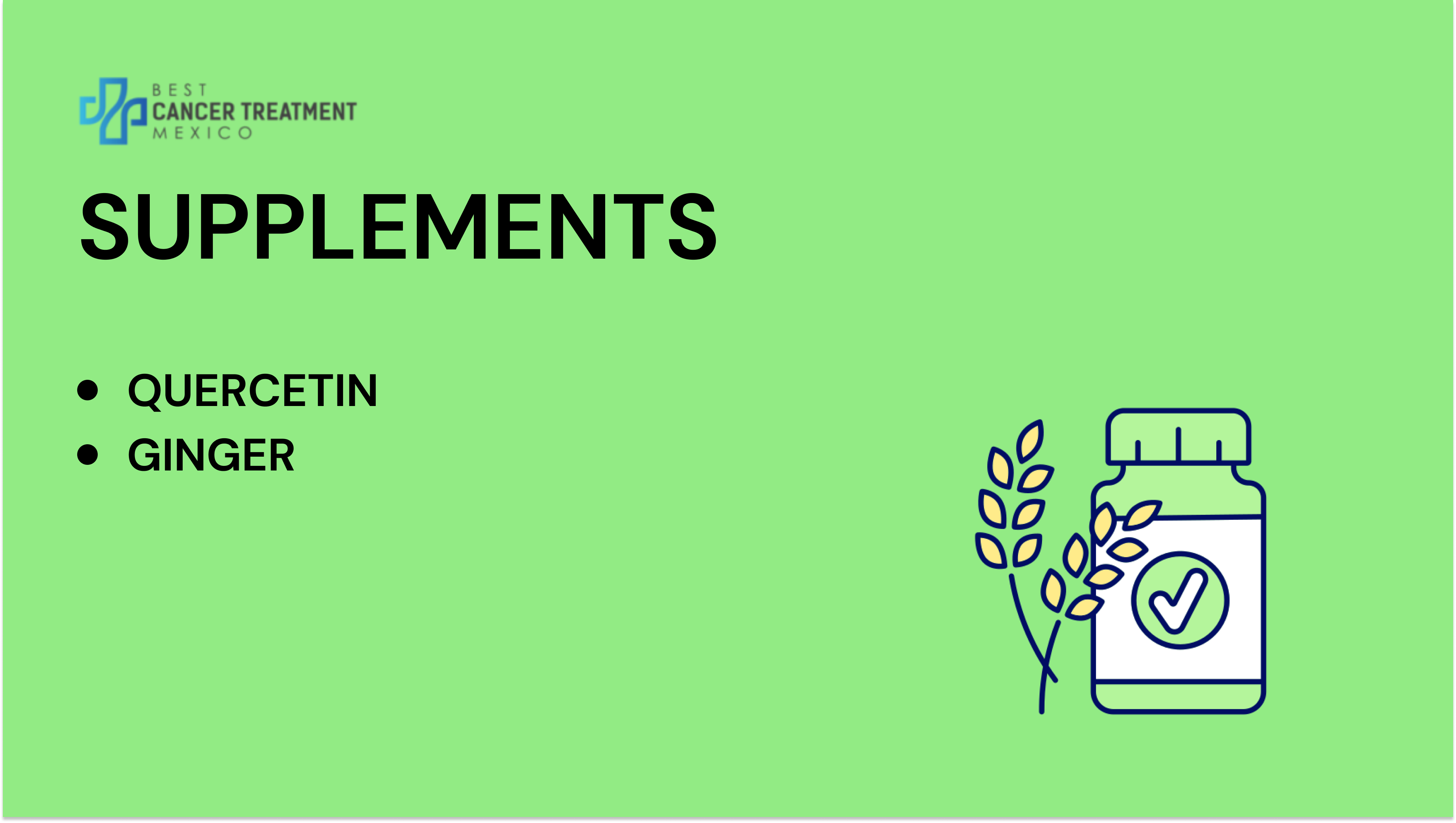 Quercetin
Antioxidants play an important role in the body because of their ability to help manage free radicals. A type of molecule that plays an important role in our immune systems, free radicals can have a beneficial impact on our bodies. If there are too many of them, though, they can start to damage cells. This kind of cell damage can lead to cancer. That's why antioxidants have been explored for a range of cancers. Research has shown that antioxidants generally have some positive impact by making chemotherapy more effective in ovarian cancer patients.
Quercetin, a plant product (a flavonoid, specifically) that has robust antioxidant properties, is one type of antioxidant that has been specifically studied as a cancer treatment supplement. It's found in several different fruits, vegetables, and plant-based foods.
Existing research has shown quercetin is capable of working with other cancer treatments (such as chemotherapy) to make them more effective. It's also been shown to create its own anti-cancer effects that could make it a possible treatment option for people with ovarian cancer.
Ginger
Ginger, a root that's probably in many of our kitchens in powder form, may actually have some anticancer properties. For example, a study published in 2006  found that ginger supplements were able to destroy ovarian cancer cells. However, more research is needed before any conclusion can be made about ginger's role in cancer treatment.
In addition to its potential anticancer benefits, ginger also is well known for being a soothing remedy for nausea and fatigue. This can help people who are struggling with the side effects of chemotherapy or radiation treatment.
Mindfulness Strategies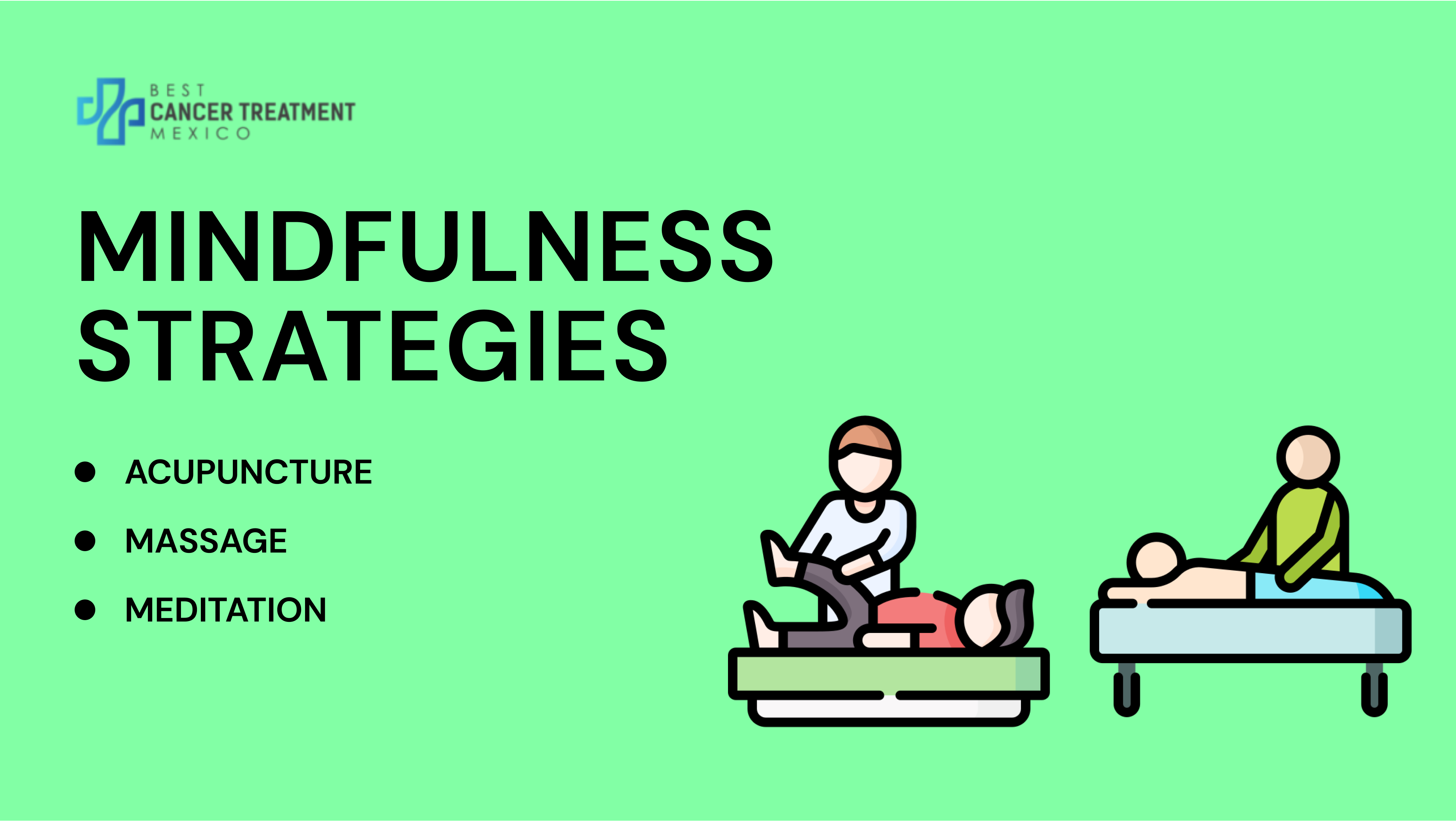 Complementary therapy
Many cancer treatments are focused largely on the physical aspects of cancer, whether it be actively targeting tumors and cancer cells or dealing with the physical side effects of taking cancer treatment (such as fatigue). Some complementary therapies help focus on the mental effects of cancer and cancer treatment: stress, depression, and so on.
Examples of complementary medicine include:
Acupuncture
Mediation
Massage therapy
Meditation, for example, was studied in patients with recurrent ovarian cancer.  Results from the study showed that meditation has a positive impact on a patient's mental health and ability to cope with a recurring ovarian cancer diagnosis.

Naturopathic medicine
Naturopathic medicine focuses on using natural therapies to treat some of the effects of traditional cancer treatment. Doctors who specialize in this treatment use a range of options for treating a patient's body, mind, and soul. This includes dietary education, botanicals, supplements, and counseling. Overall, the goal is to support more conventional treatment options and help a person manage their disease.
With any type of cancer treatment, it's important to make sure you fully understand the available treatment options and choose options that work for you. This should include talking to your doctor before starting any cancer treatment. They can help you decide which treatment options are right for you.