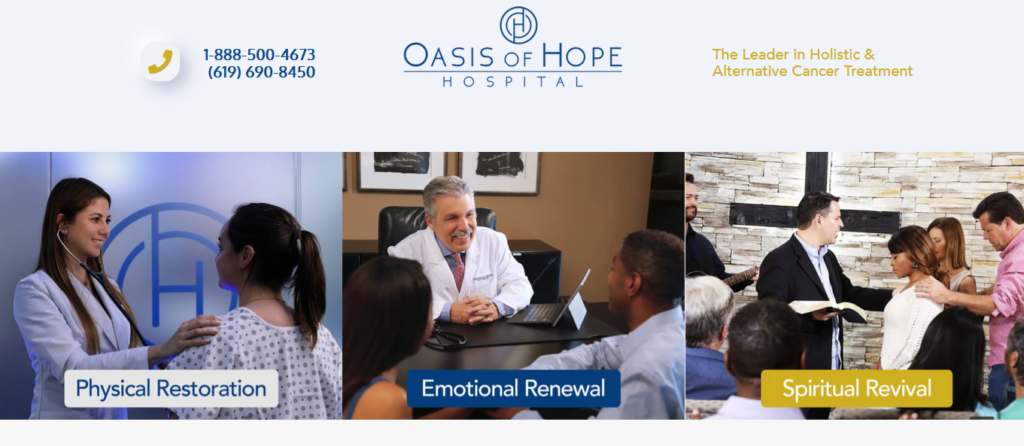 Cancer is a difficult, expensive, and time consuming disease to manage and treat. And what's more, many conventional cancer treatments can leave people feeling sicker than when they started or even be ineffective, meaning a cancer can return after treatment.
Oasis of Hope Hospital seeks to change that by offering new treatment options for cancer patients delivered by expert oncologists, all under one roof.
What is the Oasis of Hope Hospital?
Oasis of Hope is a cancer treatment center in Tijuana Mexico currently led by Dr. Francisco Conteras, a leading professional in oncology and surgery. He specializes in bringing together both traditional and alternative cancer treatments with the goal of providing a holistic (physical, mental, and spiritual) approach to the treatment of cancer. That's because at Oasis of Hope, they believe in targeting cancer from every angle to achieve the best results.
Oasis of Hope was founded by Dr. Conteras's father, Dr. Ernesto Conteras.
What kinds of cancer treatments does Oasis of Hope offer?
Oasis of Hope uses a treatment protocol called the Conteras Alternative Cancer Treatment (C-ACT) protocol. The goal of this plan is to target cancer from a physical, emotional, and spiritual level, with a particular focus on supporting the immune system and helping it fight cancer.
Some of the therapies included in this treatment protocol include:
Cell redox regulation therapy
Immune stimulation therapy
Signal transduction therapy
Cytotoxic therapy (chemotherapy)
How could Oasis of Hope help in your cancer treatment journey?
In addition to being healthcare practice focused on holistic cancer care and the implementation of alternative cancer therapies to meet the needs of all patients, Oasis of Hope also prides itself on helping ease the burden of managing cancer.
Cancer treatment can be expensive and time consuming. It's not uncommon to have multiple appointments with multiple different healthcare providers at different locations. Oasis of Hope aims to streamline this process. They offer concierge services to help with scheduling your treatment appointments, all of which happen at the Oasis of Hope Hospital. You don't need to go to different locations for cancer treatment, dietary counseling, or imaging scans. All treatment services are provided in one location. They even have a chapel in their facilities, so you don't have to leave the facility to attend a church service.
The ultimate goal is to reduce the stress and burden of managing care so you can focus on getting better.
Visit the Oasis of Hope's  website for more information about treatment options, staff specialities, and patient testimonials to learn if Oasis of Hope would be right for your cancer treatment.
Hope of survival when facing a cancer diagnosis can be both the most effective element to treatment as well as the most difficult to sustain. At Oasis of Hope Hospital, hope lives on. The focus on providing alternative and holistic treatments makes cancer treatment sustainable and effective. This hospital has offered cancer support and care for nearly 50 years.
One Source for Cancer Treatment
Many cancer patients find themselves subject to numerous appointments requiring travel and creating stress. This stress can aggravate the condition greatly. At Oasis of Hope, patients will find one place wherein all lab work, consultation, x-rays, and other appointments occur. The facility even offers a facilitator to manage appointments and therapies to remove even the stress of scheduling. When surgery is necessary, Oasis of Hope Hospital facilitates the procedure on-site, requiring no travel or placing no stress upon the patient.
Patients of Oasis of Hope enjoy quarters on-site, and these rooms have the technology of a hospital and the quality of a nice hotel. From treatment to meals, rooms, and even worship facilities, patients can remain on-site for the duration of treatment at the remarkable facility in Tijuana, Mexico.
Reaching the facility is easy as well. Patients and their companions can travel to San Diego, where the facility will have a car waiting. This transport will whisk the patient quickly to the facility where intensive, integrated cancer treatment can begin immediately.
Cancers Treated at Oasis of Hope
Patients with any of the following cancers can find integrative, alternative, and holistic care at Oasis of Hope Hospital: prostate cancer, breast cancer, lung cancer, leukemia (blood) cancer, melanoma (skin cancer), ovarian cancer, colon cancer, cervical cancer, bladder cancer, immune system cancer, liver cancer, brain cancer, bone cancer, testicular cancer, pancreatic cancer, kidney cancer, carcinoma (stomach cancer), throat cancer, and Hodgkin's Lymphoma cancer.
Alternative, Integrative, and Holistic Treatments Offered
The therapies provided at Oasis of Hope hospital fall create a collective treatment plan referred to as Contreras Alternative Cancer
Treatment (C-ACT). This plan uses an integrative method and addresses the individual cancer patient on the physical, emotional, and spiritual plane.
Cancer treatments performed at Oasis of Hope run the gamut from traditional to therapeutic. Patients should expect to find all appropriate treatments including alternative treatments, chemotherapy, immunotherapy, integrative therapy, conventional medical treatments, natural treatments, nutritional treatments, radiation treatments, targeted treatments, and Stage Four treatments.
The specific patient therapies depend on the diagnosis, completed treatments, patient preference, and disease status.
Potential therapies include the following:
Laetrile Cancer Therapy
Angiogenesis Inhibitors
Apoptosis-Inducing
Cancer Surgery
Cryo-Ablation
Chemo Preconditioning
Dendritic Cancer Vaccine
Epigenetic Cancer Therapies
External Radiation Therapy
Hyperthermia
Immune Stimulation Therapy
Insulin Potentiation Chemotherapy (IPT)
Internal Radiation Therapy
Low Dose Chemotherapy
Metronymic Chemotherapy (Low Dose)
Nutraceuticals
Nutritional Cancer Therapy
Oxygen Therapy
Patients Cancer Diets
Radiation Therapy
Radio Frequency Ablation
Signal Transduction
Sodium Bicarbonate
Stem Cell Therapy
Supplements
Vitamin C
Vitamin K
Cancer Doctors Employed with Oasis of Hope Hospital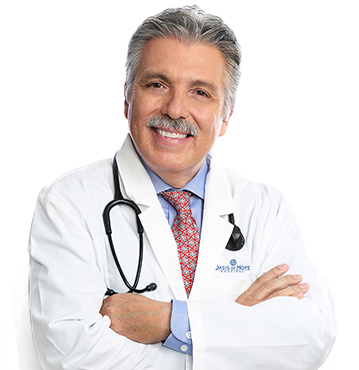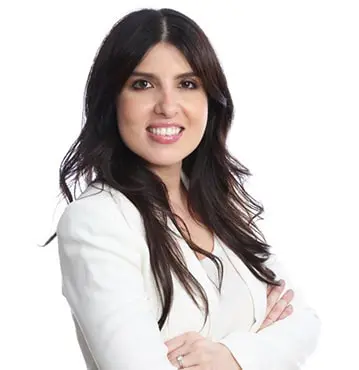 Dr. Francisco Contreras, Director, President, and Chairman                  Rosa Contreras, Nutritionist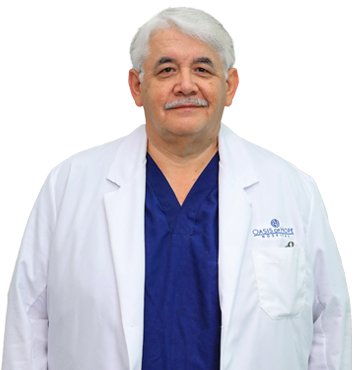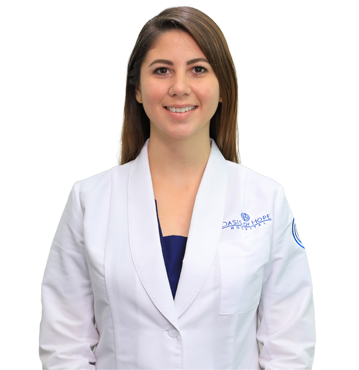 Francisco Ceceña, M.D., Director of the Oncology                           PAULINA LARRAGA, M.D.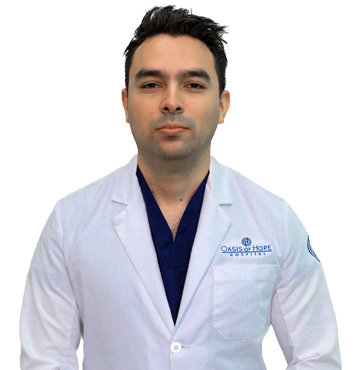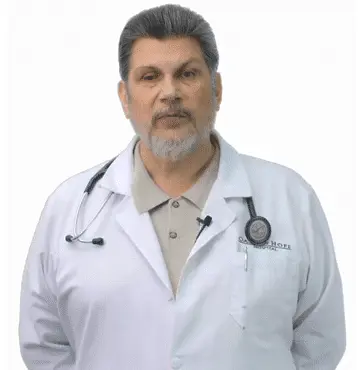 JORGE RUIZ, M.D.                                                                      Carlos Gutierrez, M.D.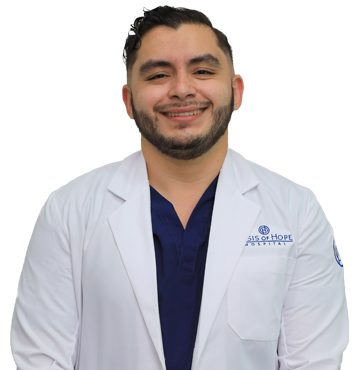 Valdez, M.D.
The Costs of Treatment at Oasis of Hope Hospital
Identifying a price for treatment at Oasis of Hope is difficult to pinpoint without knowing the specifics of the individual patient's case. However, the facility is happy to offer a free consultation and a treatment plan outline.
The goal of the Oasis of Hope Hospital is to make cancer treatment as straightforward, positive, and effective as possible. By integrating natural, conventional, and alternative therapies, the medical team approaches the entirety of the patient.