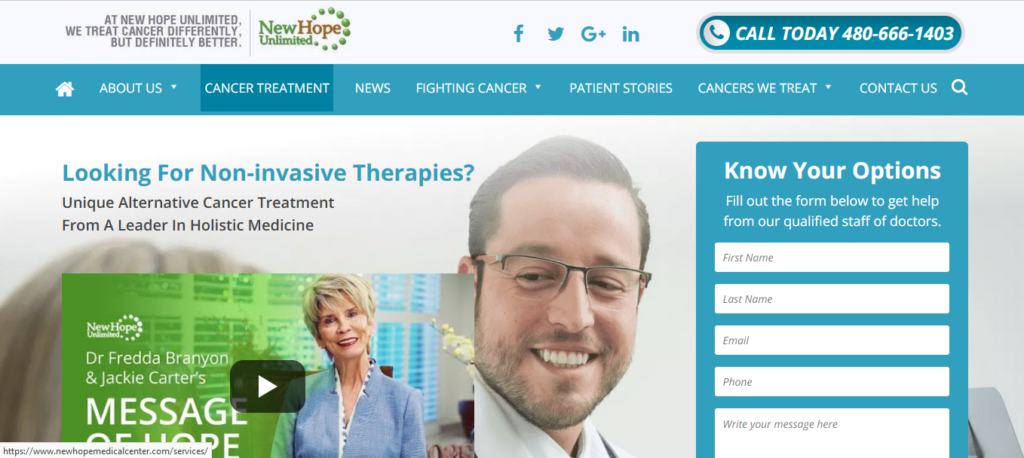 If you're looking for new treatment options for your cancer, you probably know it can be challenging to know what the best ones are. You're probably looking for medical professionals who can give you all the information you need to choose the right treatment.
New Hope Unlimited in San Luis Rio Colorado, Mexico is an alternative cancer treatment center that focuses on providing exceptional, individualized care for people with different kinds of cancer. Keep reading to learn more.
What is New Hope Unlimited?
New Hope Unlimited is a cancer therapy clinic that focuses on providing holistic care to cancer patients, which means they focus on treating the whole person (body, mind, and soul) not just the cancer itself.
The doctors at New Hope Unlimited also don't say one type of cancer treatment is better than the other. Instead, each patients is examined by a medical professional who will then look at all available treatment options as viable choices to treat cancer. It just depends on the individual and their cancer.
The ultimate goal of treatment at New Hope Unlimited is to support the body's immune system in fighting cancer and boosting natural defenses. In combination with traditional therapies, the idea is that this treatment approach can help better eliminate cancer in the body.
What kinds of cancer treatment does New Hope Unlimited offer?
To offer holistic treatment to patients with cancer, New Hope Unlimited offers various types of cancer treatment, including the following:
IV therapy
Detoxification
Diet and lifestyle
New Hope Unlimited strives to treat the symptoms of your cancer, address the root cause of your cancer, and offer ongoing support and education after and during treatment.
How could New Hope Unlimited be part of your cancer treatment journey?
If you're looking for a comprehensive, one-stop-shop location for cancer treatment, then New Hope Unlimited might be right for you. The 8,000 square foot medical treatment center in San Luis Rio Colorado, Mexico offers private suites for people to stay in while they are at the treatment center.
People enrolled in a treatment program at New Hope Unlimited also receive 24-hour medical care during their stay and can bring a companion with them, free of charge, during their stay. This helps ensure patients receive individualized, personal care.
Visit New Hope Unlimited's  website for more information about treatment options, staff specialities, and patient testimonials to learn if New Hope Unlimited would be right for you.
Cancer treatments are no longer one size fits all. Patients can choose not to suffer through painful surgeries, chemotherapy, and radiation. Alternative treatments are readily available at New Hope Unlimited.
Located in San Luis Rio Colorado, Mexico, New Hope Unlimited has state-of-the-art facilities amid the roomy 8,000 square foot treatment center. The center welcomes patients dealing with all sorts of cancer diagnoses including the following:
Bladder cancer
Breast cancer
Colon cancer
Liver cancer
Lung cancer
Lymphomas
Pancreatic cancer
Prostate cancer
Stomach cancer
Over 200 more
Treatments offered by New Hope Unlimited do more than attack cancer cells. The guiding principles of the facility concentrate on harnessing the cancer-fighting systems of the body, maximizing their strength, and putting them to work. Patients will find treatments that address the immune system, attack cancer cells, and detoxify the body.
The treatments will target cancer cells, eliminate toxins, balance microbes, provide appropriate nourishment, and minimize stress. By addressing every body system, these treatments will set the table for a successful recovery from cancer.
New Hope Unlimited recommends and offers an individualized package of treatments, one patient at a time. Every patient will not require all treatments. The team of professionals at the facility will evaluate each case and recommend treatment accordingly. Patients who enjoy treatment with New Hope Unlimited will find a comfortable, one-stop shop for an array of alternative cancer treatments.
Potential recommended treatments include:
Low Sugar, Vegetarian Diet – a healthy diet will help avoid other health challenges that could affect cancer treatment
Nutrient Supplementation – strengthen body for cellular repair and regeneration
Antimicrobials and Probiotics – better GI health will enhance toleration of other cancer treatments
Immune Enhancement – various immune enhancing products will promote the body's capacity to fight cancer
Hormone Therapy – relieve menopausal symptoms
Systemic Enzyme Therapy – stimulate the immune system and reduce inflammation
Levorotatory Vitamin C – boost the body's natural immunity
Oxidative Therapy – enhance immune functioning, energy, detoxification, and metabolism
Oxygenating Therapy – enhance energy and endurance
Live Cell Therapy – promote cell regeneration, energy, and immune power
Infrared Sauna Detoxification Therapy – promote stress relief, pain relief, and detoxification
Colon Therapy and Enemas – improve GI health
Liver Detoxification Therapy – maximizes removal of toxins and promotes immune function
Physical Therapy and Exercise – prevent disability by improving mobility and functioning
Botanical or Herbal Therapy – ancient medicines used for centuries to treat various diseases and symptoms
Homeopathic Medicine – treatments designed to treat the whole person while targeting a specific illness – including cancer
Chiropractic Medicine – treat pain and promote stress reduction
Dental Care – cancer patients often experience dental complications
Antimicrobial Therapy – eliminates harmful fungi, protozoa, and bacteria
Acupuncture – treat pain, discomfort, and stress
Aromatherapy – plant extracts and essential oils will promote successful treatment
Ozone Therapy – promote cancer treatment with oxygen induction
Stress Management – reducing stress through various therapies will improve outcomes of cancer treatment
Hyperbaric Oxygen Chamber Therapy – promote all body processes in order to promote comfort and treatment of disease
Ultraviolet Blood Irradiation Therapy – improve symptoms caused by some cancers
The team at New Hope Unlimited is dedicated to patient wellness.
Introducing the catalogue of professionals: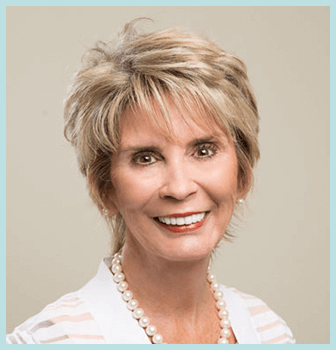 Dr. Fredda Branyon -Owner, President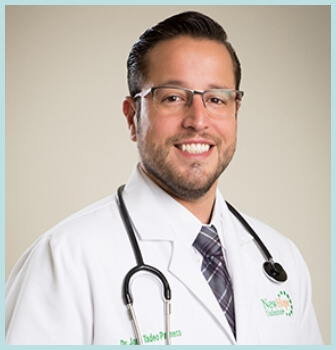 Dr. Jose Pacheco – Medical Director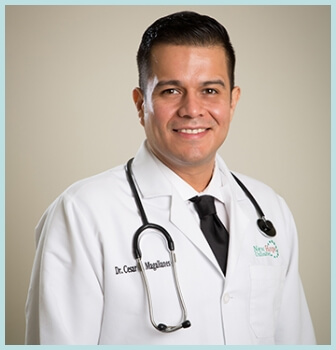 Dr. Cesar Magallanes – Chief of Medical Staff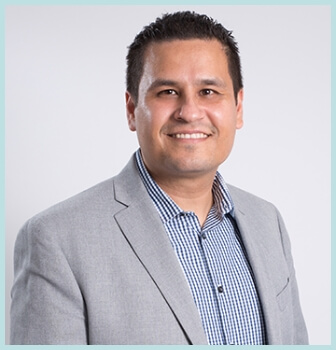 Dr. David Sanchez – Oncologist Surgeon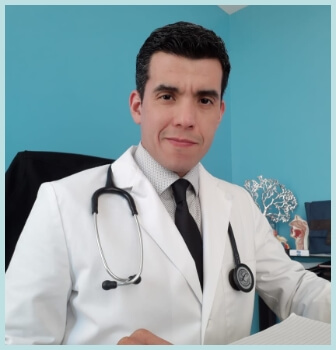 Dr. Antonio De La Peña – Hematologist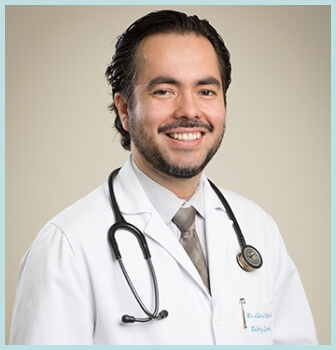 Dr. Jesus Velarde – Anesthesiologist/ Algologist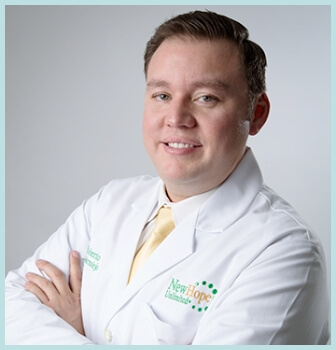 Dr. Roberto Martain – Chief of After Care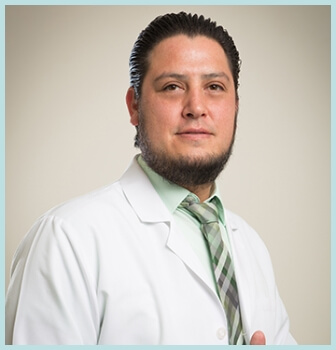 Dr. Marco Acuña – Otolaryngologist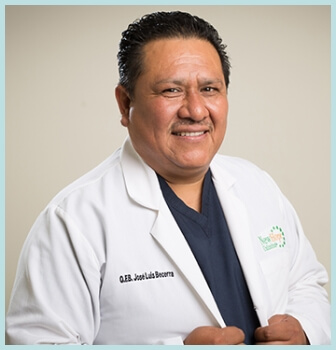 Jose Luis Becerra – Biological Chemist, Chief Lab and Research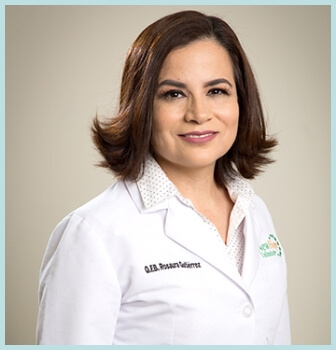 Rosaura Gutierrez – Biological Chemist, Deputy Chief of Lab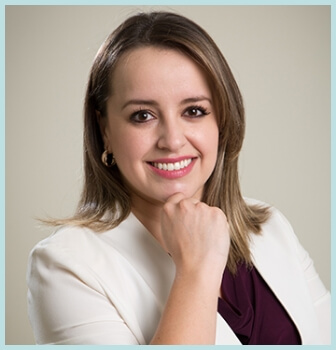 Michelle Pacheco – Administrative Director & HR
Carlos Armando Ramirez – Physical Therapist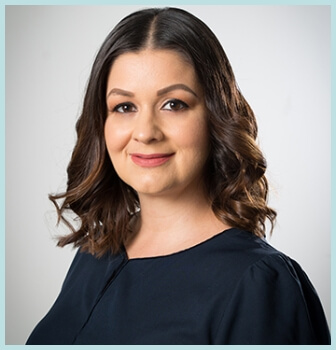 Cecilia Gonzale – Meditation Expert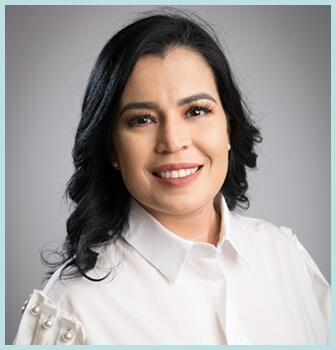 Daniella Collings – Owner of Daniella Collings' Spa