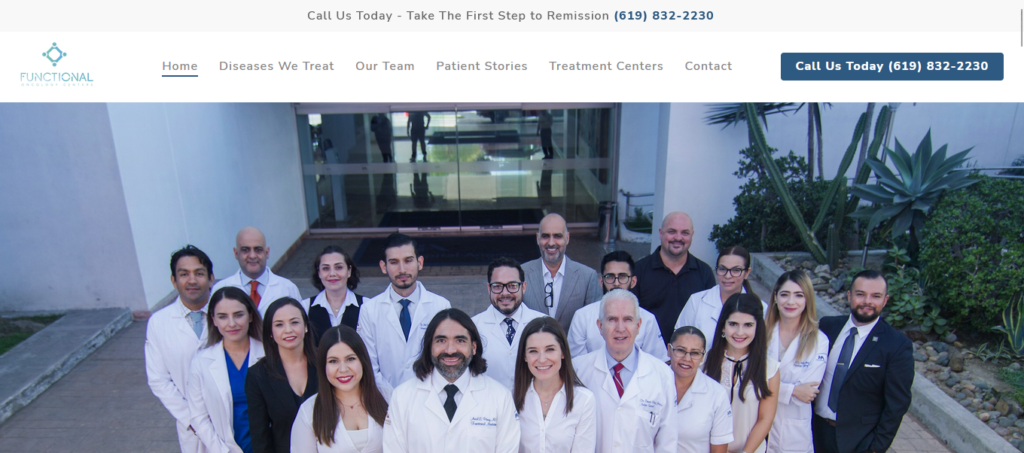 Treating cancer can be challenging and scary. But if you're left feeling like traditional cancer
treatments haven't helped you, or you're unsure about trying them, then you're probably wanting
new alternatives that leave you feeling better both physically and mentally.
The Functional Oncology Center in Tijuana, Mexico, offers a range of treatment options for
patients with any stage of cancer.
What is the Functional Oncology Center?
The Functional Oncology Center is a cancer treatment facility that specializes in integrative
treatments that focus on treating a patient holistically; that is, using treatment to support the
mind, body, and soul of a patient. Rather than using just traditional treatments like
chemotherapy and radiation, the Functional Oncology center provides a range of treatment
options. More options means a better likelihood of developing a treatment plan that works for
each individual patient, especially when traditional treatment options have been unsuccessful.
The Functional Oncology Center is the only fully accredited and certified alternative cancer
treatment program in Tijuana Mexico. They are also backed and supported by the Angeles
Hospital, one of the top medical facilities in Tijuana.
The Functional Oncology Center has two main facilities: an inpatient treatment facility inside the
Angeles Hospital and an outpatient facility for people who do not need to receive treatments
during a hospital stay.
How could the Functional Oncology Center Help with your cancer?
The experts at the Functional Oncology Center firmly believe that because cancer is unique to
each individual patient, the treatment a patient receives should be as well. To accomplish this
goal of personalized medicine, the Functional Health Center focuses on three key areas of
treatment and healthcare management:
Immunotherapy. The experts at the Functional Oncology Center specialize in
immunotherapy, which focuses on specialized treatment options designed to help the
immune system fight cancer on its own.
Immune support. Following treatment and (ideally) remission, the experts at the
Functional Oncology Center work to develop dietary and supplement guidelines to help
keep the body in balance and the immune system working for you.
Integrative medicine. Rather than focus on one or two treatments (such as
chemotherapy and radiation treatment), the doctors at the Functional Oncology Center
focus instead on using a multi-pronged approach to treating your cancer that is designed
for you and your cancer.
While the doctors at the Functional Oncology Center specialize in the treatment of
advanced/late-stage cancers, they are equipped to treat cancers at all stages.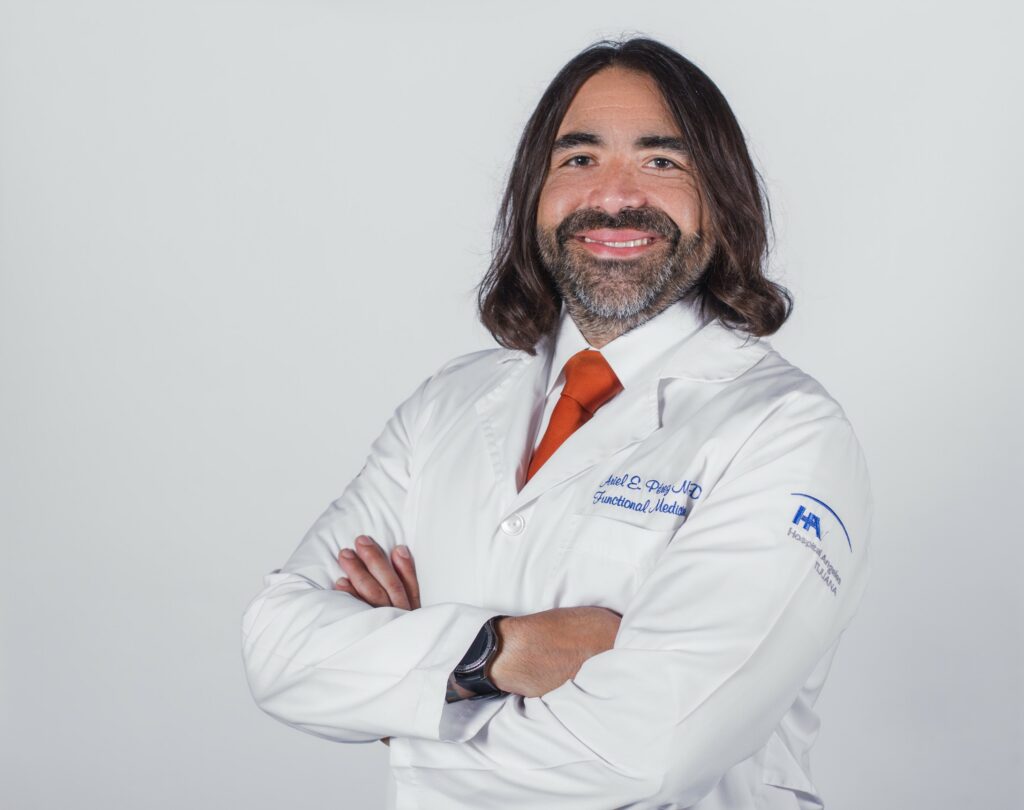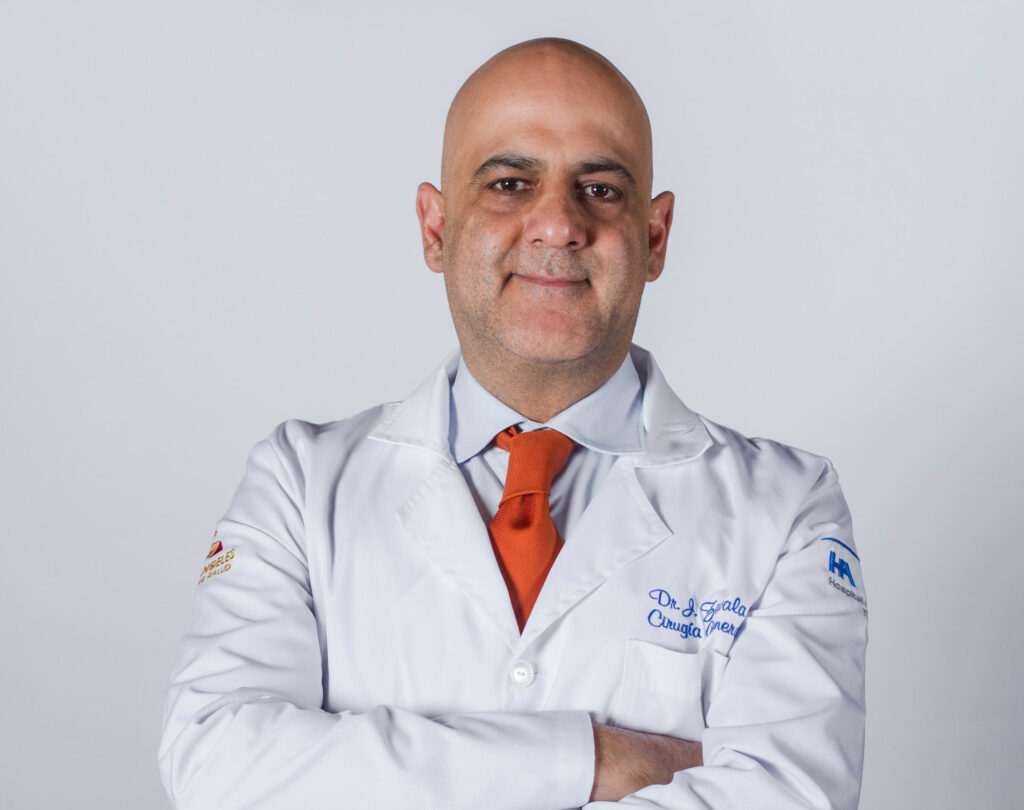 Dr. Ariel Perez                                         Dr. Jorge Zavala Ruiz
Director of Functional Medicine                               General Surgeon / Laparoscopic
Visit the Functional Oncology Center's website for more information about treatment options,
staff specialities, and patient testimonials to learn if the Functional Oncology Center would be
right for you.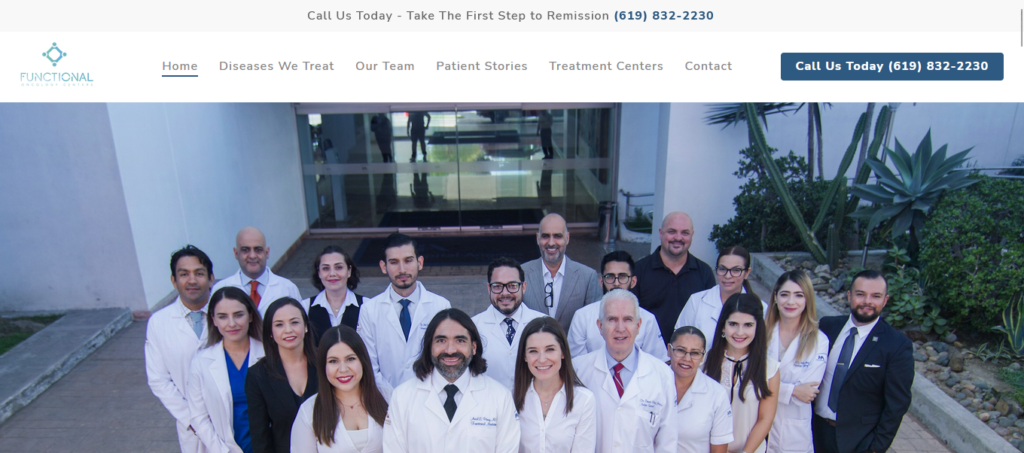 The types of cancers treated include the following:

Cancers Treated
Adenocarcinoma
Adrenal cancer
Anal cancer
Appendix cancer
Bile duct cancer
Bladder cancer
Bone cancer
Brain cancer
Breast cancer
Carcinoid tumors
Cervical cancer
Colorectal cancer
Esophageal cancer
Eye cancer
Gallbladder cancer
Gastrointestinal stromal tumors (GIST)
Head and neck cancer
Hodgkin lymphoma
Intestinal cancer
Kidney cancer
Leukemia
Liver cancer
Lung cancer
Lymphoma
Melanoma
Mesothelioma
Metastatic squamous neck cancer
Multiple myeloma
Neuroblastoma
Non-Hodgkin lymphoma (NHL)
Oral cancer
Ovarian cancer
Pancreatic cancer
Penile cancer
Primary central nervous system (CNS) lymphoma
Prostate cancer
Sarcoma
Sinus cancer
Skin cancer
Small intestine cancer
Spinal cancer
Squamous cell carcinoma
Stomach cancer
Testicular cancer
Throat cancer
Thymoma/thymic carcinoma
Thyroid cancer
Urethral cancer
Uterine cancer
Vaginal cancer
Vulvar cancer
Cancer Treatment


As evidenced by this comprehensive list, all cancer patients can find immunotherapy, immune support and regulation, and integrative medicine at Functional Oncology. The specialty of the clinic is to treat late stage cancer, but remission is the goal for all cancer patients.
Immunotherapy treatments focus on strengthening the body to better fight cancer.
Immune support and regulation employ vitamin supplementation and dietary regulation to facilitate the body's ability to overcome the disease.
The integrative cancer treatment techniques use conventional therapies like chemo and radiation in combination with alternative treatments. Every cancer is different, and every treatment plan should be as well.
Functional Oncology, located in Tijuana, Mexico, offers two locations, one for inpatient treatment and another for outpatient services. The inpatient treatment offered occurs at Angeles Hospital where patients and their families enjoy private room accommodations. The retreat for outpatient treatment allows for relaxed day time treatments where patients have the support and camaraderie of fellow cancer fighters.
The Team of Doctors
The staff at Functional Oncology is committed, experienced, and educated. The Director of Functional Medicine is Dr. Ariel Perez; the President of the Academy for IPTLD is Dr. Donato Perez Garcia; and a General Surgeon and Laparoscopic specialist is Dr. Jorge Zavala Ruiz.
For more information on costs and procedures, prospective patients can fill out a contact form on the Functional Oncology website.