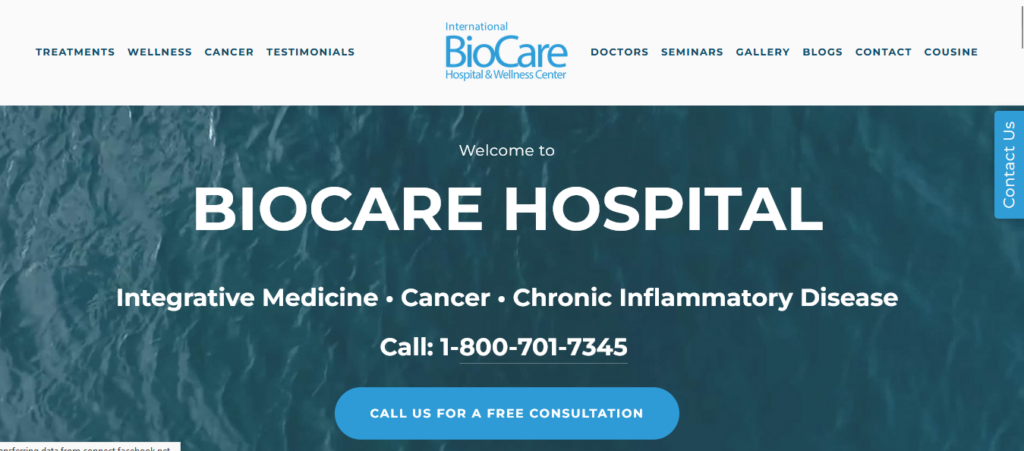 Searching for the right cancer treatment can be a challenge. There's so many options out there that choosing which is right for your cancer can be overwhelming. And when it comes to cancer, you don't want to make the wrong choice.
The medical experts at the BioCare Hospital and Wellness Center offer treatment services that are built around your cancer to make treatment as effective as possible. Keep reading to learn more about their services and how a stay at BioCare Hospital and Wellness Center could be part of your cancer treatment journey.
What is BioCare Hospital and Wellness Center?
BioCare Hospital and Wellness Center is a treatment center for people with a range of conditions, including cancer or inflammatory/autoimmune conditions. Since the mid-70s, BioCare Hospital and Wellness Center has offered both holistic and integrative treatment services, called the BioCare System. The system was founded by Dr. Rodrigo Rodriguez, MD.
Integrative means that doctors will use several types of cancer treatment (both conventional and alternative) to build a cancer treatment plant that meets your needs.
Holistic means they offer treatments designed to address the physical, mental, and spiritual aspects of cancer care (essentially, treating the "whole person").
At BioCare Hospital and Wellness Center, they also believe that no two patients are "biochemically" similar. Each patient is different and requires an individualized treatment plan.
What treatments does BioCare Hospital and Wellness Center offer?
Biocare Hospital and Wellness Center offers several different types of treatment, including conventional ones like chemotherapy and radiation treatment. They also offer the following alternative cancer treatments:
Nutritional Medicine
Detoxification
Antioxidant therapy
Hyperbaric oxygen treatment
Ozone therapy
Acupuncture
Dendritic cell vaccine
When administering any treatment, the doctors at BioCare Hospital and Wellness Center focus on five key principles:
Using nutrition to restore wellness
Prioritizing rest and physical activity
Detoxifying the body
Regulating the immune system to help it fight cancer
Using multiple treatment options.
How could BioCare Hospital and Wellness Center be part of your cancer journey?
BioCare Hospital and Wellness Center offers a full-package of services during a stay at their clinic, including private suites and nutritional counseling, making it easier to stay comfortable while receiving cancer care.
Visit the BioCare Hospital and Wellness Center's  website for more information about treatment options, staff specialities, and patient testimonials to learn if the BioCare Hospital and Wellness Center would be right for you.
BioCare Hospital & Wellness Center
A strong body is better able to fight cancer's attack on health. At BioCare Hospital and Wellness Center, patients receive holistic care for various illnesses, including all forms of cancer. The Alivizatos cancer treatment program is also available at this location, so patients will find a comprehensive, customized treatment plan to fight cancer and enhance comfort.
BioCare Hospital provides treatment for all cancer patients with programs that specifically target the following cancer diagnoses:
Breast cancer

Gastrointestinal cancer

Colon cancer

Prostate cancer

Ovarian cancer

Lung cancer

Skin cancer

Lymphoma

Chronic leukemia

Brain cancer

Liver cancer

Kidney cancer

Pancreatic cancer

Esophageal cancer
Located in Tijuana, Mexico, BioCare Hospital and Wellness Center provides a three-week intensive program designed to strengthen the overall body and support cancer treatment success. Housed within IBC Hospital, the center offers state-of-the-art technology and supportive care.
In addition to cancer, the treatment regimens available at this location support patients with a variety of autoimmune disorders, degenerative disease, and even anti-aging programs.
Treatments at BioCare Hospital and Wellness Center focus on strengthening the body's natural ability to attack sickness and disease and follow a five-step plan.
Close adherence to a nutritious, cancer fighting diet; good hydration; restoration of gastrointestinal microbiota; and vitamin supplementation will provide the foundation needed to stay strong throughout cancer treatments.

The next step focuses on reducing inflammation.

Following remediation of inflammation, your treatment plan will detoxify the body.

Your plan will encourage adjustments to the lifestyle to promote positivity because wellness comes easier when the mind and body are in a calm and positive environment.

Your treatment plan also concentrates on spiritual health, which is critical to treatment success.
Keep in mind that a personalized approach to fight your cancer diagnosis will result in better outcomes, and the plan made should depend on the diagnosis, your health status, and your personal preference.
Whole Body Hyperthermia and Other Alternative Treatments
One of the primary treatments that BioCare Hospital and Wellness Center employs is whole-body hyperthermia. It is effective because it mimics the body's natural use of fever to fight infection and disease. The heat damages and destroys cancer cells without causing harm to the body's healthy cells.
Other treatments employed by BioCare Hospital and Wellness Center include the use of hyperbaric oxygen, ozone, UV blood irradiation, and other oxidative agents. In an effort to fight cancer, treatment plans are customized to the patient and will often combine traditional cancer treatments alongside alternative and holistic options. The treatment plan should treat the patient, not the diagnosis.
The Doctors at BioCare Hospital and Wellness Center are committed to treating each patient. They're skilled at integrating traditional with alternative pathways for stellar cancer treatment.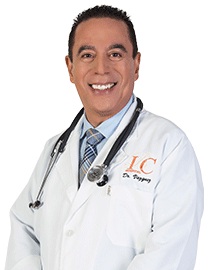 Javier Vazquez, MD is an integral part of research and care at BioCare. Having graduated from the University of Baja California, he regularly has speaking engagements throughout North America in addition to being a leader in the research and implementation of treatment programs at BioCare.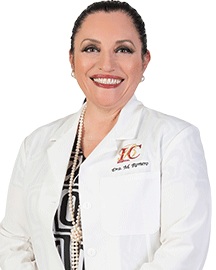 Melba Romero, MD, is a senior staff physician. She has more than 30 years under her belt providing treatment for infectious, autoimmune, and cancer diagnoses. Her specialties include treating difficult cases, and her success rate with breast cancer treatment is outstanding.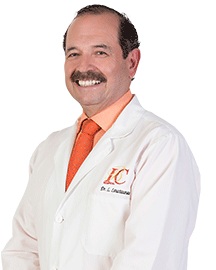 Victor Loustaunau, MD, is experienced and educated. He specialized in the development of Whole-Body Hyperthermia for the treatment of cancer.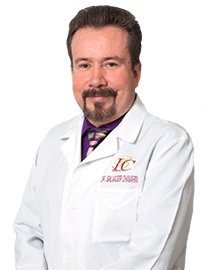 Salvador Chavarin, MD
For information on costs and payment methods, those in the US or Canada should call 1+ 800-701-7345, and patients located anywhere else can contact BioCare Hospital and Wellness Center at 1+ 619-309-2080.